Mark and I met at a disco in my home town of Bangor in 1985, when I was 16 and he was 17. He was on his first posting in Northern Ireland, and after that he did tours of the Falklands, Bosnia and Iraq. He was posted to in 2009, when our daughter Tori was 15 and Alix was seven.
This time was different. Mark said they were expecting huge casualties. We had a big dinner party before Mark left, and three of the people round that table were dead within a few months. Mark was one of them.
I spoke to him for the last time on the morning before he was killed. It was a Wednesday, and I said, "Can you phone Sunday as usual?" He said, "It shouldn't be an issue" and I said, "Mark, just stay in for me"; his job was office-based, but he always wanted to go out on patrol to help. "Staying in is boring," he said. The phone call never came; the knock on the door did.
When they told me, my teeth started to chatter; they chattered for over a year and a half – I couldn't stop. I knew I had to tell the girls but I was trying to delay; I had two hours in which their life would still be OK. When I went to pick up Tori I said, "Sweetheart, I need to speak to you" and she started to scream: "Not my daddy, not my daddy."
Mark was killed retrieving soldiers from an IED blast. They managed to keep him alive until they got him into Camp Bastion, but he died from blood loss. The next day, the army came round with the insurance forms. They told me that because Mark died at 10 past nine in the morning, he wouldn't get paid a full day's wage, because "technically he didn't turn up for work".
He was the longest-serving soldier to be killed in Afghanistan: he had served for 26 years. I kicked up such a fuss that they've changed that rule now, and you do get a full day's wage. But to think that at 9am on 13 August Mark's wages were going in, and by 10 past nine they weren't. That's how quickly your life changes.
On top of that, they lost his will and then tried to tell me that Mark hadn't written one; but I knew he had. They said it would have to go into probate. My local MP, Jeffrey Donaldson, arranged for me to see the then secretary of state for defence, Des Browne, who promised a review into how families are looked after under the . After the review began, I was asked if I would consider standing in the Stormont elections to become a member of the Northern Ireland assembly for Lagan Valley, which is the area just outside Belfast.
I got elected and I've carried the cause of army families as far as I can. On his next of kin form, Mark had written: "Caution: fiery Irish woman." The fact that I speak about Mark a lot in my job helps, because he's my favourite subject. We were together so long, all my adult life: if you've had a love like that, you have to believe there's love enough for a lifetime – and that is what we're living on now.
Channing always wanted to win. She played football and did gymnastics for Northern Ireland; football and rugby for the army at first team level. She loved her sport. She also liked to party. She was full of life and direction, with her whole life mapped out.
Channing's dad, Leslie, was in the army, so from when she could walk, she would put his beret on and say, "Dad, show me how to march." Leslie had been safe, so I didn't think anything would happen to Channing. At 25, she was just coming into her own. This was her job and she loved it.
I think because she knew what she was getting into on the second tour, she was more nervous. I just sensed something was different. This picture was taken on the last day of her leave; just us having a last cuddle. When she left that day, our eyes met. It was the sort of look we'd never given each other before, almost as if we just knew. She hugged her brother Aaron, and after she left he said, "Mum, you will never see her again." And I said, "Don't be so silly, Aaron, please don't say that." But he said, "I am telling you, we're not going to see her again"; he sensed something, too.
Channing was shot while out on patrol. In the weeks after we found out, my brain went to complete mush. But because I have three other children and Leslie, and my mum, who is 82, I had to carry on. I had to have the kids believe I was coping.
The respect shown to Channing at her funeral was mind-blowing. The streets were lined with thousands of people. Afterwards, I threw myself into fundraising for in Channing's memory and I went back to work. I thought I was coping but then, in March this year, there was a remembrance ceremony at St Paul's Cathedral, and after that I had a sort of breakdown; I realised I needed help. I was crying from the moment I got up to the moment I went to bed. I just got to the stage where I couldn't stop.
For me, everything is about keeping Channing's name alive. I want the next generation coming up to see what these young people died for. I never want her to be forgotten. I use Channing's handbag now, and I have a settee upstairs with a throw and pillows on it that she had on her bed at camp. To know it was Channing's cushion or scarf, that a part of her is still with me, is really important. Sometimes I have a squirt of her perfume; it makes me cry, but I still like to do it. When a fallen soldier leaves Afghanistan, they fire shells in their memory and make a cross out of those shells, so I have that on display.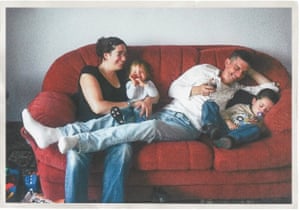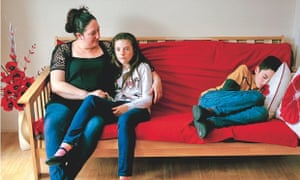 We got engaged just before 9/11; I was 24 and John was 25. He was one of the first British troops on the ground in Afghanistan. During that tour, in early 2002, his friend was killed by a bomb, which struck John, too, deflating his lungs.
He was minutes from death, and when I saw him for the first time in Selly Oak hospital, I didn't recognise him.
He'd lost the best part of four stone; he was a wreck. I said, "What do we do now?" And the doctor said, "He's passed his checks, you can take him home." Nobody said, "Are you all right? Is there anything we need to do?" They didn't even mention the accident on his medical records.
After we married, he did another tour in Afghanistan, but he became very disillusioned. He grew more and more distant and aggressive.
We were in the process of getting a divorce when John killed himself.
He had the full military honours at his funeral – I think he would have appreciated that. I was completely calm throughout the whole service until they lowered the coffin into the ground, and that's when it really hit home and I started screaming. I didn't think I was ever going to stop crying.
When John was unwell, I was saying, "You really need to go and see someone" and he was saying, "I don't need no head doctor, what will people think? I'll be a laughing stock among the blokes."
From the moment you enter the army, you are bred to be a fighting machine, to show huge personal courage in the face of adversity. Those are all wonderful attributes, but they can also be detrimental to the human psyche: the brain isn't wired to cope with that amount of stress.
There's not a day goes by when I don't think about some aspect of our life together. It could be a facial expression that one of the children pulls, or something they say, or just something on the TV.
I want my husband to be remembered because he served his country valiantly.
He had a chest full of medals. My children wear them proudly on Remembrance Sunday. As far as they're concerned, he's Hero Daddy, and that's the way I want him to stay.
I was told by my commanding officer around the breakfast table. As soon as he said, "Your brother…" I knew it was bad news; I had an out-of-body experience. Then I was angry. Why had no one found the IED before it exploded? That was my job out there. I was devastated: I'd lost my big brother, my best mate and my role model.
People thought I was strong, they thought I was coping, but I wasn't. Fighting isn't in my nature, but I kept on doing it to let out my anger. I didn't realise I needed help.
Now I try to think of good things, like my little brother, and good times with my older brother before he died. If I feel lost, angry and overwhelmed, I get out on the water and go surfing.
The battle doesn't end when you get back from Afghanistan. People can never understand what you've been through. I never want to forget my brother. I feel more alive and happy talking about him. I'm trying to live the life he would have led.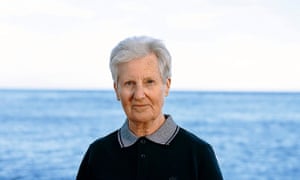 Brett was a loving, kind, gentle boy. He was the one everybody turned to – even me. He always seemed to know the right thing to say.
He wanted to be an ammunition technician, not a fighting soldier; he didn't want to take life, he wanted to save life. He was chosen to dismantle the IEDs in a way that meant they could contain as much forensic evidence as possible. That's why he got his George medal for bravery.
The day we found out, we were at our caravan in Wales. I just screamed and screamed. My husband and the neighbour from the next caravan came running; they thought I'd cut my leg off or something. He died on the Saturday and came back the following Wednesday. The repatriation was the most traumatic thing I've ever gone through, but we felt a sort of peace, because we knew we'd got him home.
It's still as painful today. You remember them more each day; you miss them more. We are lucky in that we're still a family. There are an awful lot of parents and families that are completely broken. For a mother to lose a child, to whom she gave birth – it's not supposed to happen. But I have his things around us, his pictures while he was in the army. The colour purple means a lot because that was the theme of his funeral. I still wear lots of purple.
Brett was the life and soul of everything. He had such a close circle of friends outside the army, and it just fell apart once he'd gone. They didn't know what to do with themselves. I've never seen young people as devastated. He wasn't the ringleader, but he shaped each one's life, the way they wanted to go; and if you talk to them now, they feel he is still here doing the same thing. I think he was just a one-off, a very special human being.
We haven't taken many photographs since Cyrus was killed, because all we see is the one face that isn't there. There is this space all the time. I feel it very physically.
Cyrus was born knowing he was the middle child, kicking and screaming. He was demanding and cheeky and vivacious, and very loving. He always wanted to be on the frontline, and when he went out to Afghanistan he was a light machine gunner. He loved it. It made him feel alive.
On 2 June, we were just going to bed when two men in suits walked up the drive. I think my words were: "I am not going to sit down while you tell me my son's been killed."
My son Zac didn't look me in the eyes for a year. He said: "I can't bear to see the pain." I stopped being the mum I was, Rob stopped being the dad he was. There are huge chunks missing in all of us.
For me, Cyrus lives until the last person who says his name dies. As a parent, I'm scared people will forget him because their lives move on, whereas we're stuck in this place. Because they were soldiers, their deaths are public; but I want people to know who he was, to know our soldiers are not just machines who go out there for killing – they're human beings, who had family who loved them very much, who still love them.
Cyrus was fantastic in so many ways: his laugh, his smile, his sense of humour, and yet at times I could have throttled him, because he always had to push it to the limit. In this photo, he'd almost definitely done something naughty, that's why he's smiling over his mum's face, saying, "You can't touch me now!" I always used to say, "That smile of yours might work for your mum…" He was so cheeky. I miss him more now than I did the day I found out he'd been killed, because every day is one more day since I saw him.
After he was killed, I had nightmares where I'd see him blown up over and over again. Five years after, I was diagnosed with post-traumatic stress disorder. I asked the doctor how much my body could take, because it feels like the knot in your chest could destroy you. When people say time is a healer, I have to clench my fists, because it's not: "So, it's been six years now, you must be used to it." You never get used to it. I know Cyrus would have wanted us to pick ourselves up, but it's out of your hands. People may think at least you had three kids, so losing one can't be as bad. But if you've got children, go on, you choose which one you'd be prepared to lose. It doesn't work like that. But we're still living, we're being "happy being sad".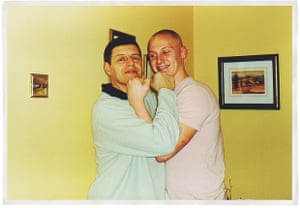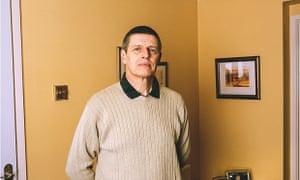 David was our youngest. He came along 18 months after his sister, Vanessa, and he was just a lovely little boy, always a bundle of laughs. In March 2002, just prior to his 16th birthday, he said he wanted to join up.
He went on his first tour of Afghanistan in September 2008. He was transferred to the bomb disposal unit, based in Woodbridge, Suffolk, and we were really worried then. That's the most dangerous job. David stood on an IED that was buried so deep it was actually aimed at a vehicle; but because they'd all been walking back and forth, they'd gradually worn away the soil.
He started a relationship with an old friend, Helen, and he was home most weekends. We had a meal the week before he was going to Afghanistan, with Helen, our daughter Vanessa and her soon-to-be husband, David. We were thinking there would be a lot more of these. We knew he was going away the next week, but although it was a more dangerous job, we were less worried because he'd been on two operational tours and returned safe.
He went out on 23 September 2010 and died on 19 October. The point where they take you out on the runway at RAF Lyneham and you see that plane come in is when it really hits home. Afterwards, in the pub at Wootton Bassett, the landlady said she'd never known so many people turn out for just one soldier.
We've stayed friends with the army lads. They come to an annual football tournament we have for David each October, and on Remembrance Sunday we go down the pub and remember the good times – you've got to. His mum Wendy and I used to make up a story that he was on a secret mission, like the Tom Cruise film where he turned up at his parents' house years after he'd died. I knew it wasn't true, though, because I'd seen him at the funeral director's. Wendy didn't want to see him, but I went three or four times.
We've talked about moving house. At least we wouldn't have the constant reminders. It's right for David's name to be on the memorial outside the church in Tring; but it's difficult to see. David is the only person from Tring who has been killed in action since the second world war. They didn't lose anyone in Bosnia, the Falklands or even Ireland. I only found that out when he died.

• The work shown here will be exhibited at the , Colwyn Bay, North Wales, from 5 November to 5 December. To donate, visit , or
This article was amended on 31 October 2015. A subsequent mention of Lance Corporal John Murphy referred to him as Lance. This has been corrected.
Source : theguardian[dot]com