By Humaira
Happy Ramazan to all of you observing the holy month of fasting. I've noticed that most ramazan recipes include animal-based proteins so I thought I would share some vegan and vegetarian recipes for those of you who are on a plant-based diet and fasting. In this post, I'm including my newly created vegetarian version of my family's Afghan pasta dish which is served with creamy yogurt sauce. Also, I'll share links to other vegetarian and vegan dishes that would be a great addition to your iftar menu.
Normally Muslims go to Mosque for prayers and hold large family gatherings to break the fast and of course, people are always extra generous with feeding the poor but this year with the coronavirus pandemic, people are observing the holy month in different ways. If you missed it, this NY Times article, A Ramadan Like No Other: Images from Around the World, has a pictorial rendition of how Muslims around the world are adapting their rituals while observing the holy month.
For those of you who don't know about the month of fast, ramazan/ramadan falls in the 9th month of the Islamic lunar calendar. Since the lunar calendar is 12 days shorter than the solar calendar, Muslim holidays move each year. This year Ramazan started on August 10th and will end around September 9th depending on the sighting of the moon.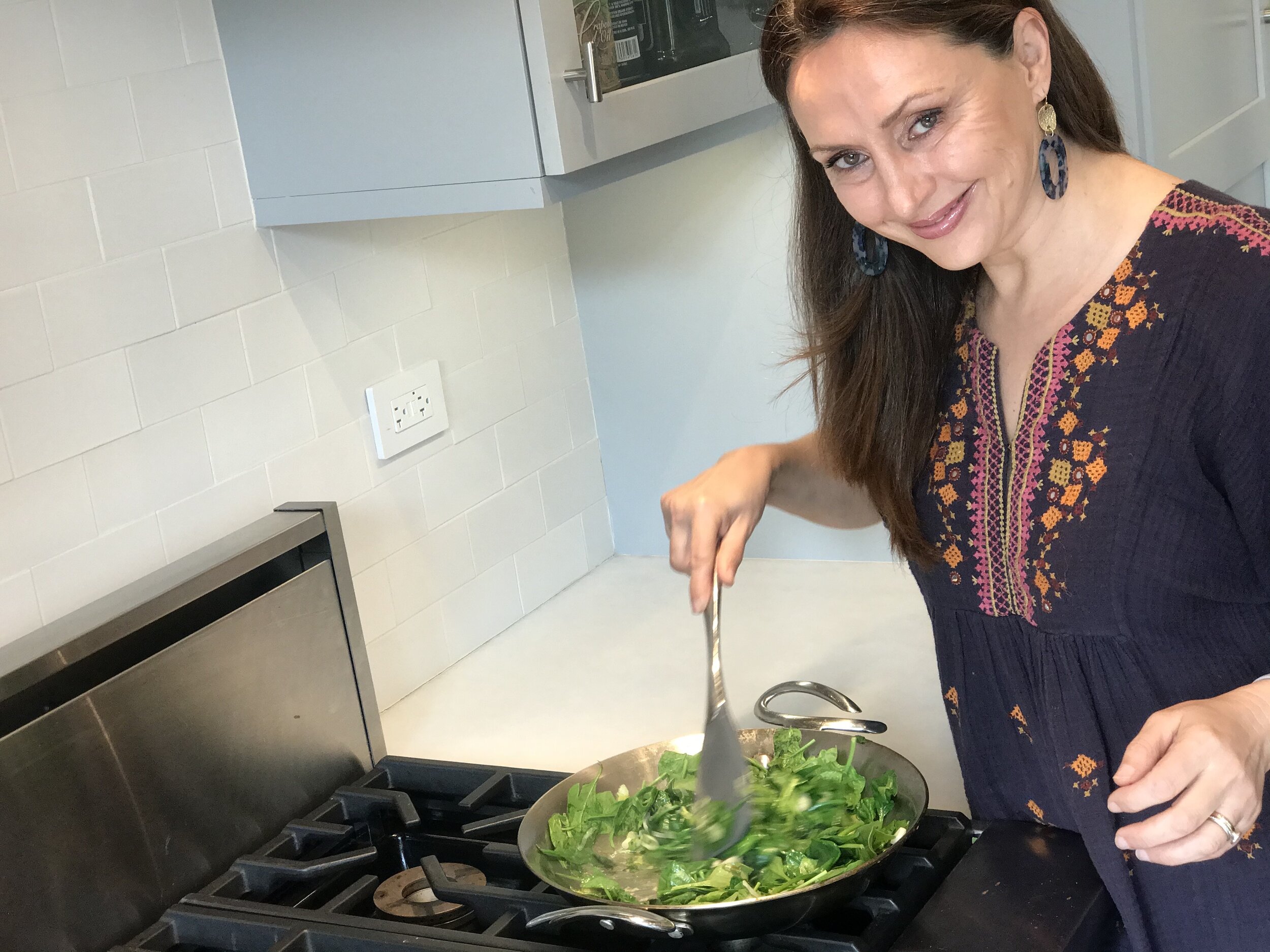 Muslims fast from sunrise to sundown to remind them of the suffering of the poor and the duties of a Muslim to help others less fortunate than them. The fasting also helps Muslims practice physical and mental self-control. Families get up early for suhoor, a meal eaten before sunrise. Most people choose filling food such as eggs, cheese, bread, halwa, and of course lots of tea to sustain them through the day.
After the sun sets, iftar or breaking of the fast is done with dates and a cup of tea for a quick burst of energy. Most families prepare a large meal of delicacies to reward themselves for the hard day but many take the time to share their good fortune by feeding the poor a few times a week. Needless to say, in the Islamic world all restaurants are closed during the time of fasting, and workdays are cut short. So, don't plan your visit to a Muslim country during the month of Ramazan.
I hope you enjoy this vegetarian Afghan pasta recipe. Please share this recipe with anyone who you think would enjoy this recipe. Also, here are a few more vegetarian & vegan dishes that I thought you might enjoy making during the month of ramazan:
Humaira's Vegetarian Aush, Afghan noodle soup
Gulpea, Afghan cauliflower qorma
Borani Banjan, Afghan eggplant with garlicky yogurt
Haft Mewa, Seven fruit compote
Afghan Pasta with Plant-Based Meat Sauce
1 large yellow onion, finely chopped
4 tablespoons + 2 teaspoons olive oil, divided
8 cloves garlic, chopped and divided
2 Beyond Burger patties
1- 15.5 ounces package of soft tofu drained and chopped into 1-inch cubes
1 ½ teaspoon ground coriander
1 1/2 teaspoon paprika
1/12 teaspoon cumin
2 teaspoons salt, separated
½ teaspoon. ground black pepper
1 - 15 ounce can of tomato sauce
2 cups green onions chopped
2 cups chopped fresh or frozen spinach (any greens can be substituted)
16-ounce box of protein-packed Penne or Fussili pasta (or whatever kind of past you have, we're In a pandemic, we can't be too stringent about sticking to the exact recipe)
2 cups greek yogurt
2 tablespoons dried or fresh mint
Saute' the yellow onion in 2 tablespoons of olive oil in a non-stick frying pan on low heat until tender and golden. Add half the garlic and all the spices to the pan, sauté another 2 minutes. Add the Beyond Burger patties & tofu to the pan. Use a spoon or a potato masher to break up the meatless meat & tofu so it is loose and separated (like taco meat, see picture below). Once the meatless meat is browned, around five minutes add 1 teaspoon salt, pepper, and the can of tomato sauce. Mix everything well and continue to cook over low heat covered for about 20-25 minutes.
While the meat is cooking, prepare the pasta according to the package instructions. In a non-stick saute' pan add 2 tablespoons of olive oil and cook the green onions and the spinach on medium-high until wilted, around 8-9 minutes. Set aside.
Heat a small pan on medium heat, add the two teaspoons of olive oil and remaining garlic. Saute' until golden. In a medium bowl whisk together yogurt, sautéed garlic, and remaining salt until yogurt is creamy.
To assemble, pour half of the pasta into a deep dish serving pan, perhaps a 9x13 lasagna dish or roaster. Evenly spread half of the sauteed green onions, meatless-sauce and yogurt s. Repeat layering in the same order. As a final touch, sprinkle with dried mint evenly before serving. Do not bake, this dish is ready to be served with a side of fresh salad.
Source : afghancultureunveiled[dot]com