The Austrian cabinet is to introduce a law to make the country less of a magnet for tens of thousands of Afghans fleeing a surge of violence as Taliban insurgents intensify their attacks.
Days after Germany said it would tighten its asylum policy on Afghans, the new law would force most to wait for three years rather than one before their families are able to join them. It would also make them prove they have an independent source of income, health insurance and accommodation.
"This is a political decision. Making family reunification rules stricter mainly affects Afghans," Johanna Mikl-Leitner, the interior minister, told ORF radio. "It is important for us to create clear rules here and of course to decrease [Austria's] attractiveness."
Germany and are not alone in tightening their rules. On Monday Norway's immigration directorate tweeted that Afghans arriving from Russia "without need for asylum" would be deported.
The centre-right coalition government that came to power in late 2013 has already . . Norway forcibly deported 649 children last year, 84 of them to Afghanistan, Norwegian police said.

The Austrian law, which is due to come into force from mid-November, would apply to those granted "subsidiary protection", which mainly applies to Afghans, rather than those granted full political asylum, which is the case for most Syrians.

Austria has been a critic of building fences to keep refugees and migrants out of the country, but it has changed tack by , on the grounds of controlling the flow of people entering the country. , the main entry point into Austria, has also said it was ready to build a fence.
Germany, which expects 1.5m refugees by the end of the year, . Berlin says it is not acceptable that many refugees coming to the country are fromAfghanistan and not Syria. The German interior minister, Thomas de Maizière, said last week that of the thousands of refugees and migrants arriving every day, the second highest number came from Afghanistan.
"Afghanistan is on the second place for the number of cases being handled. That is not acceptable," he said after a cabinet meeting.
Afghans make up arriving in Turkey and Europe, surpassed only by Syrians. According to the UN, 122,080 Afghans applied for asylum in 44 countries between January and August, more than twice the number last year. The vast majority were young men.
Austria received 46,000 asylum requests in the first eight months of this year, nearly 10,500 of them from Afghans, according to interior ministry data. That made them the second-largest group of asylum seekers after almost 13,000 Syrians.
, further fuelled by disappointment with the government. Many hoped, a technocrat with a World Bank past, would bring safety, jobs and opportunities for the country's educated youth.
He faces an increasingly aggressive Taliban, however, as the insurgents seek to capitalise on the withdrawal of most international forces. The first six months of 2015 also saw the since the UN started monitoring the situation in 2009.
The country's refugees and repatriations ministry has launched a campaign on Twitter and Facebook in an attempt to stem the flow of people leaving. It highlights the dangers of trying to get to and appeals to Afghans' sense of patriotism.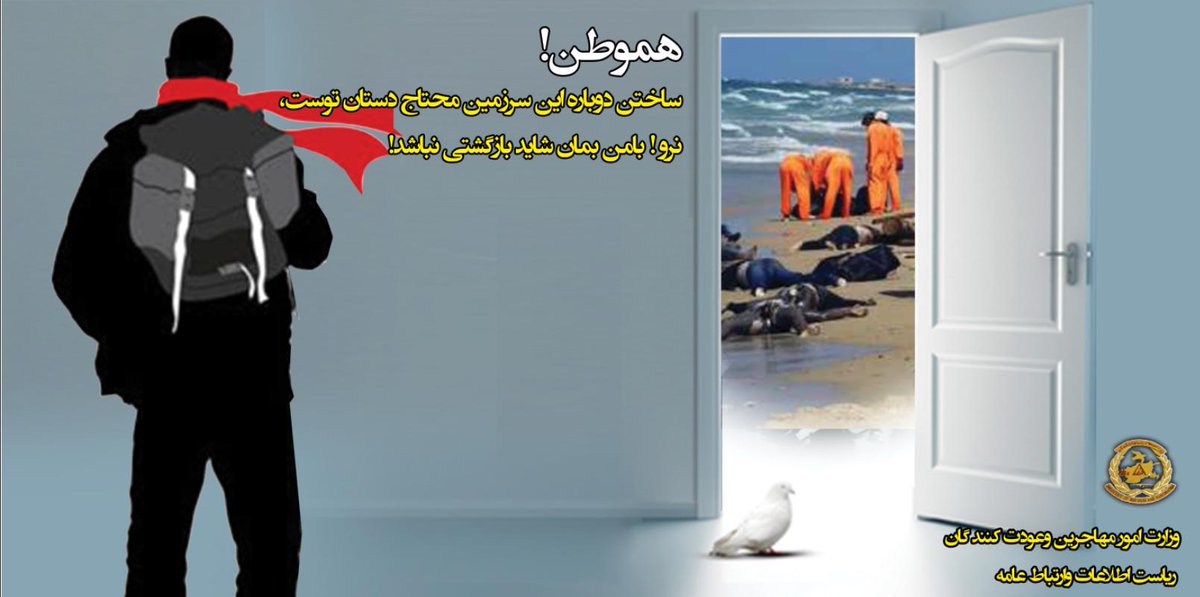 Source : theguardian[dot]com